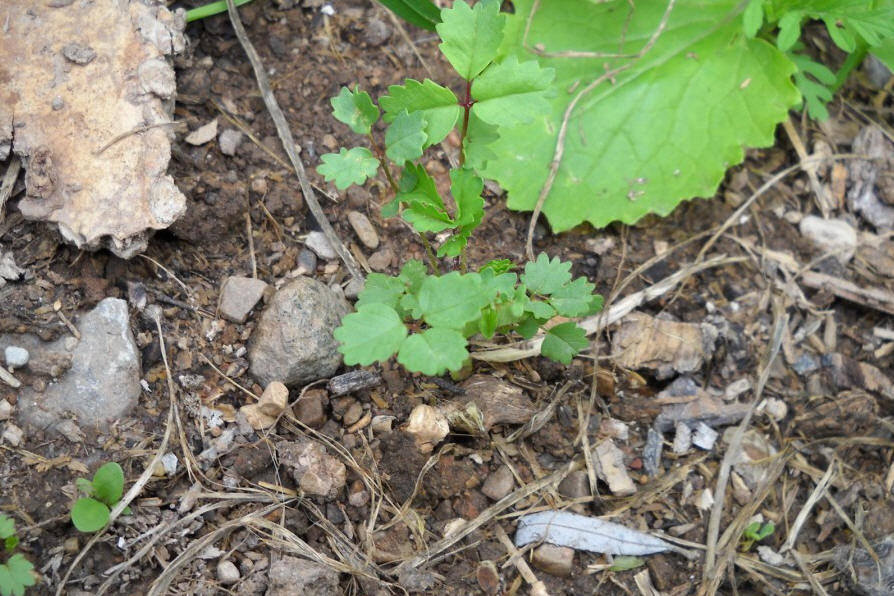 Small Burnett seedling and Turnip leaf to the top right.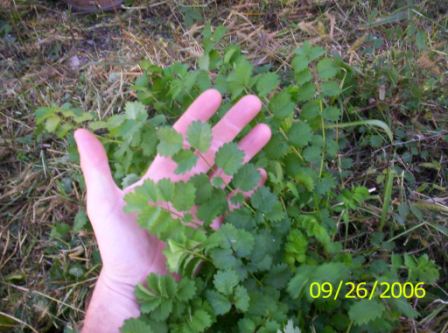 Early fall green and lush Small Burnett
Delar Small Burnett stays green throughout the winter and will not freeze out to cold. One of the first things that deer and wildlife will feed or forage on in early spring. One of the best deer attractors. A hardy, long-lived evergreen forb.
Does well on upland soils and is very drought tolerant (good for sandy soils). Grows about 12 inches tall and makes an attractive ground cover. Stays green long into the winter. Deer like the foliage because of its cucumber like flavor. Deer, elk and turkey will dig through the snow to get to the foliage.
Able to tolerate low PH soil 4.6-7.2 and still maintains high forage and palatable for wildlife and deer or small game. Partridge, Turkey, Pheasant, and other game birds will benefited form the green forage and seeds that Delar Small Burnett provides.
Plant 15 to 20 pounds per acre.